TikTok Advertising: It Is Time to Jump on the Bandwagon
August 18, 2022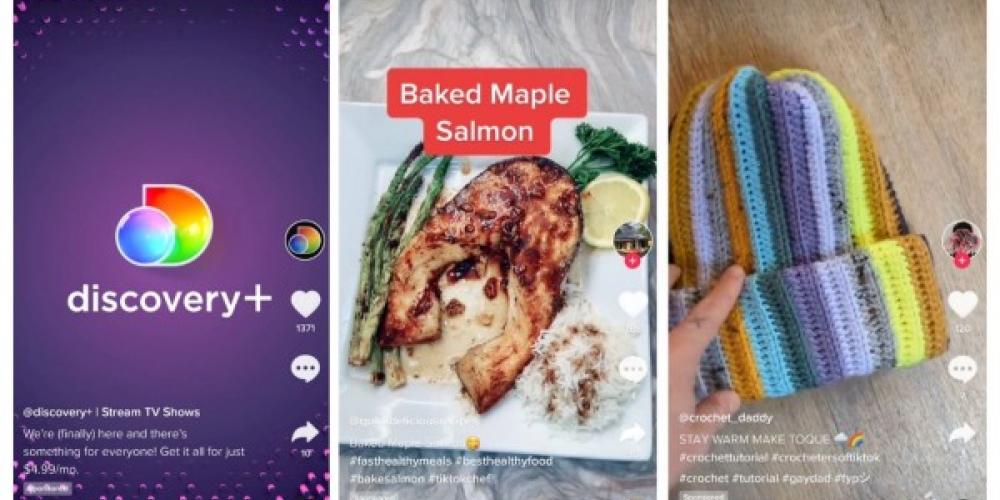 TikTok has become a household name in recent years as one of the most popular sources for viral videos. The social media platform has helped popularize short-form video content and is rapidly expanding into the e-commerce market. Companies like Samsung, Shoppers Drug Mart, and Duolingo are just a few of the many brands that are advertising on the platform. Despite the rapid growth of TikTok, many are wondering if it's the right fit for their brand – the answers often appear to be yes!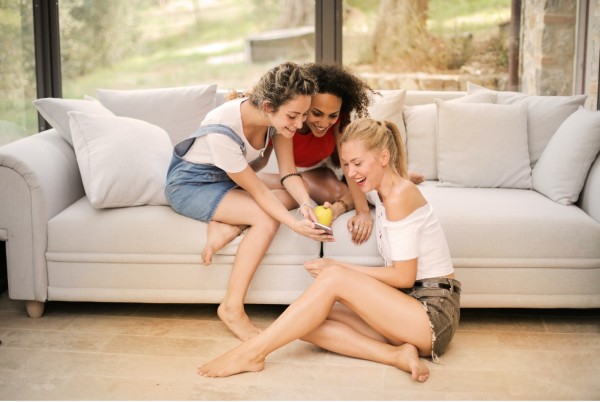 Photo by: Andrea Piacquadio via Pexels.com
Demographics on TikTok
TikTok had 1 billion monthly active users in 2021. Compared to other social media platforms it ranks as the seventh most popular app. However, it should be noted it took three years for TikTok to become what it is today. Compared to older companies like Facebook and YouTube, the rate of growth is impressively fast.
Often, advertisers and marketers will cite the app's appeal to teenagers as the main reason they won't advertise on it. While this is a valid argument, there are many adults on TikTok, and you can target ads by age demo within the TikTok ad platform.
A study conducted in the US shows that out of 1,502 participants, 48% of 18 – 29-year-olds used TikTok. This means a large portion of TikTok users have their own purchasing power. Users also spend an average of about 45 minutes a day on the app, so there is a significant number of impressions available on daily basis.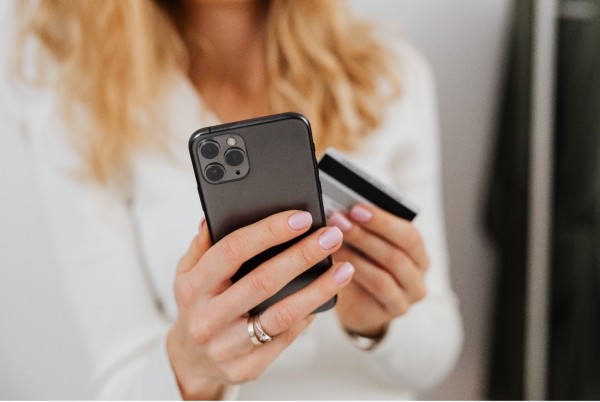 Photo by: Karolina Grabowska via Pexels.com
User Spend
TikTok's advertising revenue reached 4 billion in 2021. TikTok projects to triple that number in 2022.
This platform will continue to make significant advancements to their ad platform which will further increase e-commerce and ad revenue. 49% of TikTok users say they've made a purchase after seeing an ad on TikTok.
TikTok should be a part of almost every e-commerce ad budget in 2022. If not, you are letting the competition take advantage of the platform's buying potential.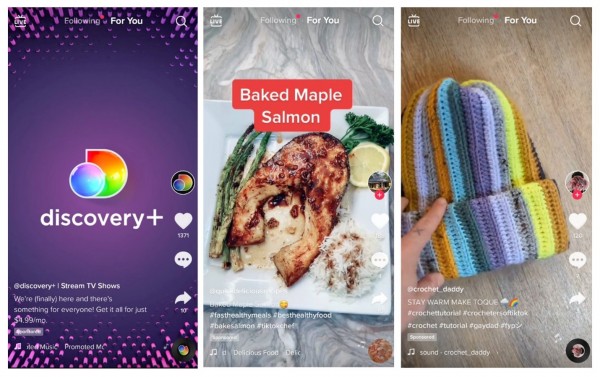 Versatile Ads
TikTok ads have a diverse range of targeting a wide array of content options.
There are several ad placements to choose from. These include native in-feed ads, hashtag challenges users can participate in, and collection ads to name a few.
Ads are shown to users based on data from their algorithm. In-feed videos use an algorithm built on the video interactions, information of liked and shared content, and device settings of each user. This information is collected to target users via interests, interactions with videos, and interactions with creators in various genres. Brands can also use their own information to target lookalike audiences from lead generation forms, a website's TikTok Pixel, and even Apple and Google advertising IDs.
Running ads doesn't have to be expensive. The minimum daily spend is $50 per campaign or $20 per ad group. In addition, the production cost does not need to be high as organic videos typically lead to the highest engagement. All this being said, it is a platform built for businesses of all sizes.
Before launching any ads on TikTok, be sure to read through the official advertising policies. TikTok has a list of restrictions and regulations.
Kingstar Media offers TikTok as an option for social media marketing strategies and has found it to be a successful medium for brand awareness. If you would like to incorporate it into your advertising plan, feel free to contact us at [email protected]